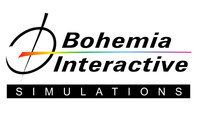 Software Engineer - Internship
Description
TerraSim, Inc. is currently accepting applications for 2018 summer interns. We are looking for interns to help us improve the design and functionality of our flagship geospatial database product, TerraTools®, and our array of source data preparation products: MaterialMAP, Building Designer, DEMTools, Xtract, and RoadMAP.
As a small technology company, we can offer you an interesting software development experience while working on cutting edge problems in computer graphics, computer vision, software systems, and visual design. Not only will you be able to develop advanced modeling, simulation, and gaming technologies, but you will also be able to make immediate contributions to software design and implementation. TerraSim offers a relaxed, flexible work environment with competitive hourly rates.
Requirements
We are looking for a highly motivated individual with a strong background utilizing computational geometry, geospatial data, and visualization. The successful applicant will work with TerraSim software engineers to develop extensions to our existing applications for the processing of geospatial data for the use in military simulation and training applications. You will work on software product through the whole life cycle of design, implementation, testing, and documentation. These tasks will provide experience with practical application of software engineering techniques and development practices.
Qualifications:


Enrollment in a Computer Science bachelor's or master's program
Excellent academic preparation in Computer Graphics, Image processing, Distributed processing, or other related fields
Interest and talent in large-scale geo data processing and 3D visualization
Experience using C++, Microsoft Visual Studio, and related software development toolkits and utilities.
Excellent writing and communication skills, including technical documentation and oral presentations
Other beneficial experience:
Experience and aptitude for scripting languages (such as Tcl, Perl, Python)
Independent research or previous internship
Teaching experience
Benefits
As a small technology company, we offer a highly flexible work environment and many opportunities for professional growth and advancement. You will be working with globally recognized leaders in the fields of simulation, 3D GIS, and spatial data processing.
Terrasim, Inc. is an Equal Opportunity/Affirmative Action Employer. Our Company is committed to equal employment opportunity for all applicants and employees without regard to gender, gender identity, sexual orientation, race, color, religion, national origin, genetic information, age, disability, veteran status, or any other legally protected status.