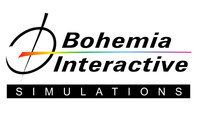 Description
We are developing world leading game-based military simulations for major NATO powers and their allies. We are constantly looking for ways to advance the whole industry, using the latest technologies and trends (such as whole world simulation, virtual reality and motion tracking).
The Senior Producer is a leader in the Production department and provides coaching and guidance to other producers. The Senior Producer is responsible for the deliveries of any assigned product development teams, Associate Producers, and Producers. The Senior Producer is responsible for coaching cross-functional teams and applies servant leadership practices routinely. The Senior Producer uses Agile methodologies to manage complex projects and improve processes. In addition, the Senior Producer ensures the Production process is adopted across the global development department by being a positive promoter and gaining consensus among the group. The Senior Producer routinely collaborates with development leadership at the director level and is responsible for outputs to C-level management.

Requirements
Must be a US Citizen


Must be willing and able to obtain a security clearance

Key Areas of Responsibility
Responsible for the well-being and productivity of one or more Agile teams by acting as a Scrum Master or Agile team leader
Responsible for the well-being and productivity of Associate Producers/Producers and coaching Associate Producers/Producers to be effective leaders
Ensure the Production process is improved and maintained in alignment with company and industry wide best practices
Responsible for the delivery of development projects directly or via reporting producers
Management
Coordinates with groups across the company to ensure a successful product or project delivery including Release Management, Documentation, and Support
Offers solid communication skills, both oral and written
Observes deadlines; endeavors to exceed expectations
Process
Suggest improvements to the Production process based on best practices and internal team feedback
Provides instruments for overview and control of development projects
Reports accurate status of development projects
Maintains parts of the global production schedule, involved in workshare and assignment and schedule risk mitigation
Knowledge
Demonstrates a high-level of proficiency with the workflow processes used by the company; investigation and recommendation of applicable software tools and technologies.
Demonstrates a high-level of proficiency with industry standard techniques for executing Agile in a software development environment
Demonstrates proficiency as a servant leader; ability to coach and motivate teams without direct reporting
Quality
Demonstrates proper and appropriate techniques in coordination of interdepartmental communication.
Properly escalates and resolves issue that would compromise the quality of a delivery
Required Qualifications
Demonstrated ability to manage effectively
10+ years leading technical game or simulation teams, preferably in a servant-leader role
7+ years working in an agile environment, preferably in a variety of situations
Product management experience in the game/simulation development industry
Detailed knowledge of the software development life cycle
Project Management skills including budget, schedule, resource planning, and risk analysis
Pattern of successfully completing and shipping customer-facing products
Excellent written and verbal communication skills in English
Experience leading in a team-oriented, collaborative environment
Demonstrated ability to excel within a dynamic environment
Organized, detail oriented, and self-motivated
Emotional intelligence and a bias for establishing good relationships
Drive to take ownership of the whole team, product and individual success; coaching that and achieving that in others
Excellent interpersonal, presentation and influence skills to achieve results working with internal stakeholders and external partners.
Demonstrated ability to excel within a dynamic environment
Experience managing development teams across different cultures, languages, and/or countries
Desired
Experience as a software engineer, technical designer, and/or 3D artist/animator
Scrum Master experience and/or certification
Benefits
32 hours of paid sick leave per year
Starting at 96 hours of paid vacation per year
10 paid holidays
Paid Parental Leave
Significant company contribution towards medical benefits
Safe Harbor 401(k) Qualified Retirement plan, including a 3% company contribution
Company paid Life Insurance plan
Bonus incentive program
Bohemia Interactive Simulations, Inc. (BISIM) is an Equal Opportunity/Affirmative Action Employer. Our Company is committed to equal employment opportunity for all applicants and employees without regard to gender, gender identity, sexual orientation, race, color, religion, national origin, genetic information, age, disability, veteran status, or any other legally protected status.