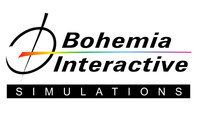 Software Engineer - Support
Description
We are developing world leading game-based military simulations for major NATO powers and their allies. We are constantly looking for ways to advance the whole industry, using the latest technologies and trends (such as whole world simulation, virtual reality and motion tracking).
Position Overview
Responsible for delivering solutions and care to Tier 3 (end of line) technical support issues. Tier 3 represents complex technical issues which are ultimately escalated to the development teams and require engineering knowledge and active customer communication and expectation management to resolve. Tier 3 Technical Support Engineers are eloquent diplomats with an engineering background who are obsessed with customer satisfaction and enjoy solving complex issues.
Key Areas of Responsibility
Performs a triage, tracking and task management of Tier 3 technical support queries through CRM, drives their completion according to industry standard SLAs; coordinates the completion of the tickets with the development team and stakeholders
Provides exceptional communication, care and active listening with customers to identify and resolve the issue; expected to perform video, phone and mobile calls routinely and exercise a friendly, positive attitude. Actively follows up with customers to ensure satisfaction.
May involve customer site visits, integration support, requirements capture and maintaining extensive and up to date notes on each customer assisted including system diagrams, use case descriptions and block diagrams
Actively identifies defects in the software as reported by customers, proposes or directly implements solutions in coordination with the development team, performs advanced debugging including network diagnostics and a demonstrated understanding of CIGI, DIS, HLA and other IG (Image Generator) network standards and software integrations
Main hand off of complex defects to the product development team; working closely with software engineers to identify and resolve defects
Reports to the development team producer/lead and an engineering manager
Management
Serves as mentor to the development team on technical support best practices.
Manages the overall task load of technical support queries of a product, works with the team and product leadership to assign and deliver resolutions to customer support issues
Maintains professional attitude during all stages of development; excels as a team member.
Offers outstanding communication skills, both oral and written. Must be superior in email communication and etiquette.
Takes ownership over the organization and quality of the customer support documentation, customer dossier files and support notes
Observes deadlines; endeavors to exceed expectations.
Process
Takes ownership over the Tier3 support process - works directly with development and product leadership to streamline processes and improve turnaround times, quality of care, precision and capture of customer use cases.
Works closely with Tier2 support to ensure coverage of the product's technical support tickets
Requirements
Must be a US Citizen
Must be willing and able to obtain a security clearance.
Knowledge
Demonstrates fluency in C/C++
Demonstrates good problem solving skills.
Understanding of standard software development tools including Visual Studio
Advanced skill in debugging and network diagnostics
Proven track record of outstanding communication, attitude, affect and rhetoric over email, phone, video and face to face. Must have an authentic positive attitude and empathy and eagerness to understand customer concerns and perform active listening.
Preferred
Industry knowledge of IG (Image Generators) - including network standards, system designs and software architectures
Benefits
32 hours of paid sick leave per year
Starting at 96 hours of paid vacation per year
10 paid holidays
Significant company contribution towards medical benefits
Safe Harbor 401(k) Qualified Retirement plan, including a 3% company contribution
Company paid Life Insurance plan
Bonus incentive program
Bohemia Interactive Simulations, Inc. (BISIM) is an Equal Opportunity/Affirmative Action Employer. Our Company is committed to equal employment opportunity for all applicants and employees without regard to gender, gender identity, sexual orientation, race, color, religion, national origin, genetic information, age, disability, veteran status, or any other legally protected status.