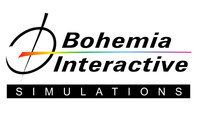 Mid Level Software Engineer
Description
We are developing world leading game-based military simulations for major NATO powers and their allies. We are constantly looking for ways to advance the whole industry, using the latest technologies and trends (such as whole world simulation, virtual reality and motion tracking).
TerraTools core engineer. Will work under the direction of product managers with assistance from senior engineers to maintain, improve and extend the functionality of the TerraTools product, and other products and contractual development as required.
Requirements
Must be a US Citizen
Must be willing and able to obtain a security clearance
Responsibilities:
Plan, design, and implement new product features
Efficiently implement tasks given by manager
Follow documentation and reporting standards
Aid and mentor junior engineers
Analyze customer feedback and determine proper product solutions
Qualifications:
3 years C++ programming experience in a Windows environment using Microsoft Visual Studio IDE and Debugging tools
BS or higher in Computer Science or equivalent
Design and implementation of applications involving computational geometry, mesh modification, and/or model generation from sparse data
Optimization of complex code structure to support very large dataset processing
Source control and commercial debugging/optimization tools, as well as the ability to write engineering-level documentation
Video and Game engine programming using one or more of the following SDKs: OpenGL, DirectX, CUDA, GDAL, GLSL, HLSL, CryEngine, Unity, VBS3, OpenSceneGraph
Other Beneficial Experience:
Experience with Geoserver, OpenLayers, and related web mapping services and protocols
Experience and aptitude for scripting languages (such as Tcl, Perl, Python)
Experience with database technologies such as CouchDB, MongoDB, MySQL, etc.
Benefits
As a small technology company, we offer a highly flexible work environment and many opportunities for professional growth and advancement. You will be working with globally recognized leaders in the fields of simulation, 3D GIS, and spatial data processing for training and simulation.


32 hours of paid sick leave per year
15 days of PTO (Paid Time Off), increase with tenure
10 paid holidays
Paid Parental Leave
Commuter Benefits of $45 per month
Significant company contribution towards medical benefits
Safe Harbor 401(k) Qualified Retirement plan, including a 3% company contribution
Bonus incentive program
Terrasim, Inc. is an Equal Opportunity/Affirmative Action Employer. Our Company is committed to equal employment opportunity for all applicants and employees without regard to gender, gender identity, sexual orientation, race, color, religion, national origin, genetic information, age, disability, veteran status, or any other legally protected status.