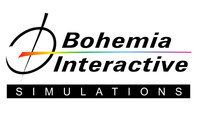 Project Manager - French Speaking
Description
The Project Manager is an integral member of the Bohemia Interactive Simulations (BISim) Programs team delivering internal and external projects and programs of varying size and complexity. This position is responsible for the management of development contracts issued to BISim by customers that are in Europe (with a primary focus on our French customers).
The Project Manager applies project management knowledge, skills and tools to the BISim contracts/subcontracts to meet project goals and may be involved in the business development process (pre contract award). The Project Manager is responsible for the overall direction, coordination, implementation, execution, control and completion of the assigned project. The position provides guidance on project execution, and communicates with the required stakeholders. The Project Manager is the primary point of contact to the customer and guides stakeholders through the provision of project vision, clarity and transparency.
This position can also be based in France with periodic travel to our office in Prague, CZ.
Requirements
Key Areas of Responsibility:
Managing project execution with respect to cost, schedule and scope
Performing project reviews
Communicating project status to Program Manager / Technical Director
Delivering estimates of resources needed to successfully complete development of a project
Successfully handling Agile and Waterfall methodologies as the Project requires
Tracking development progress and reporting status
Identifying and resolving dependencies
Mitigating and managing risks from a project management perspective
Facilitating successful delivery by providing Release Management all the required information to deliver a project.
Creating a post-mortem report when a project is released, delivered and closed.
Assisting the Program Manager in resolving friction between various company stakeholders.
Responsible for written deliverables in accordance with contract requirements and internal company operating procedures.
Attending customer meetings as required (e.g. kick-off meetings, technical interchange meetings), and facilitate stakeholder attendance if needed.
Assisting Program Manager by conducting project management for non-US offices, in cooperation with local Technical Directors or development leads
Clarifying technical requirements as required
Assisting the Program Manager with scheduling approaches, understanding development processes and managing customer expectations
Objectives:
Develop and strengthen the BISim brand through excellent project performance
Successfully work within a program framework to ensure consistent comprehensive program execution under the Program Manager.
Ensure customer satisfaction with regards to BISim project performance
Successfully close-out assigned projects and relay customer feedback to Program Manager
Education and skills:
Required:
Excellent communication skills
Proficiency in English and French both written and spoken
Bachelor's degree in Computer Science or equivalent
5+ years of experience in project management of software development projects
Experience simultaneously managing different projects with multiple stakeholders
Experience working with external agencies
Experience at working both independently and in a team-oriented, collaborative
environment
Knowledge of both theoretical and practical aspects of project management
Understanding of both waterfall and agile software development methodologies, the advantages and risks of each
Proficiency in project planning tools (i.e. Microsoft Project)
Proficiency in agile project management tools (i.e. Jira)
Desired:
Project Management Professional (PMP) certification
Experience in software/product development programs
Experience in working in international distributed organization
Experience with Agile project management process
Certified Scrum Master or Certified Scrum Product Owner
Knowledge of VBS scripting language or C++
Knowledge of the VBS product range and experience in use
Benefits
Diverse, challenging, yet fun work environment with real-life applications.
Opportunity to use your skills even outside of your role, with the option to grow outside of your role.
Ability to influence how we do things, and have a direct impact on our products.
Work with and learn from talented colleagues.
Full-time employment with a competitive salary.
5 weeks vacation per year.
Various benefits, such as meal vouchers, Multisport card, and cinema tickets.
We don't offer just a job, we want to give you the opportunity to grow, and to move the simulation market forward.