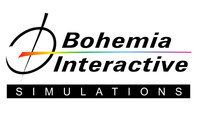 Description
We are developing world leading game-based military simulations for major NATO powers and their allies. We are constantly looking for ways to advance the whole industry, using the latest technologies and trends (such as whole world simulation, virtual reality and motion tracking).

We are looking for a highly motivated individual with a strong background utilizing geospatial data for analysis and visualization. The successful applicant will work with TerraSim 3D terrain developers, who provide balance to the software team and focus on product use and application. You will work with our TerraTools and Source Data Preparation software products to give input on software product design, test software, and write documentation. Tasks can range from testing targeted parts of the software to creating and documenting use cases from real-world geospatial data. You may also assist 3D terrain development projects where geospatial data will be processed for use in TerraTools in order to generate realistic simulation environments. These tasks will provide experience with practical application of geospatial technology for military training applications.
Requirements
Must be willing and able to obtain a security clearance

Enrollment in a Geography bachelor's or master's program
Excellent academic preparation in GIS, geography, or other related fields
Interest and talent in large-scale geo data processing and 3D visualization
Experience using GIS, image processing, or LIDAR software (such as ArcGIS, Global Mapper, QGIS, Imagine) for significant geospatial source data creation or editing projects
Excellent writing and communication skills, including technical report writing and oral presentations
Other beneficial experience:
Experience and aptitude for scripting languages (such as Python, Tcl, Perl)
Independent research or previous internship
Teaching experience
Benefits
As a small technology company, we offer a highly flexible work environment and many opportunities for professional growth and advancement. You will be working with globally recognized leaders in the fields of simulation, 3D GIS, and spatial data processing for military training and simulation.
Terrasim, Inc. is an Equal Opportunity/Affirmative Action Employer. Our Company is committed to equal employment opportunity for all applicants and employees without regard to gender, gender identity, sexual orientation, race, color, religion, national origin, genetic information, age, disability, veteran status, or any other legally protected status.