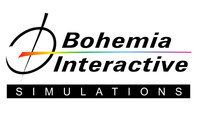 Technical Sales Support Engineer
Description
We are developing world leading game-based military simulations for major NATO powers and their allies. We are constantly looking for ways to advance the whole industry, using the latest technologies and trends (such as whole world simulation, virtual reality and motion tracking).
Provide demonstration support to Business Developers (BDs) in the Americas, and also coordinate statements of work (SOWs) and assist with technical proposals as part of a proposal team. The position will prepare demonstration scenarios and videos, support BDs at trade shows and customer visits, and provide feedback to Product Management on product roadmaps.
Successfully demonstrate BISim products to customers at customer facilities and trade shows.
Develop targeted product demos for key opportunities and coordinate with development teams as required.
Organize, package, and distribute product demos to BDs, and instruct BDs on their use.
Deliver product demos to customers and/or BDs over the Internet.
Coordinate technical discussions with current or potential customers in order to refine SOWs.
Directly support technical proposals through proposal writing and/or providing feedback.
Coordinate development estimates based upon a SOW, working directly with development leads and/or producers.
Help and guide customers on the best use of BISim technology, through on-site visits or otherwise.
Be the recognized expert on BISim and related technologies within the industry.
Build a deeper understanding of how BISim products can be best leveraged within customer use cases, providing reasoned feedback to Product Management and Development on both customer usage of BISIM products and general industry trends.
Maintain awareness of "Tier 3" support issues and assist with "Tier 3" support as required.
Perform other tasks as required.
Requirements
Skills:
Project professionalism, confidence and an ability to deliver in all interactions with customers.
Ability to continuously multi-task and prioritize various projects.
Working knowledge of Microsoft Office and Google Documents.
Excellent communication skills (both written and verbal - very important).
Basic IT skills including the ability to function within various CRM, communication and project management tools.
Teamwork skills and qualities to participate in the sales process.
Experience in coordinating event, expo and conference participation.
Awareness of competing technologies, both in the simulations market and in the recreational market
Experience at developing scenarios and scripts in VBS or Arma.
Ability to self-learn new technical skills and become highly competent at operating other simulation systems, for example VBS IG or MASA Sword.
Education & Experience:
Bachelor's Degree preferred.
5+ years relevant experience preferred.
Travel Requirements:
Support domestic and international travel as required.
Current Passport
Benefits
We can offer you:
A unique and rewarding work on the frontiers of using gaming technology for military training
Excellent opportunity for professional growth in a fast­ growing company
An international environment in a company with employees from all over the globe
Possibility for full time hire at the end of the contract
Bohemia Interactive Simulations, Inc. (BISIM) is an Equal Opportunity/Affirmative Action Employer. Our Company is committed to equal employment opportunity for all applicants and employees without regard to gender, gender identity, sexual orientation, race, color, religion, national origin, genetic information, age, disability, veteran status, or any other legally protected status.